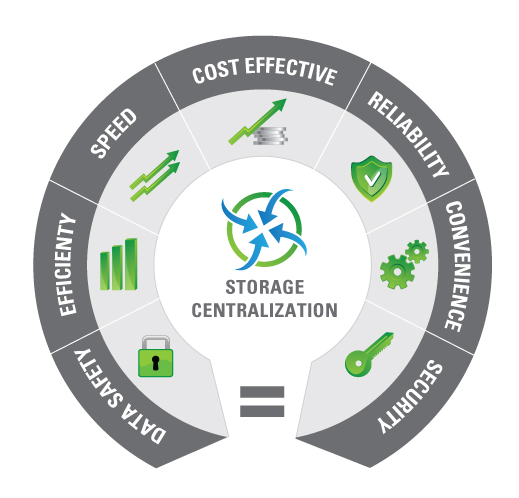 A database is a software technology that helps to organise and stores information about various entities in business in a structured fashion. As the business grows, so does the need to develop database applications and solutions which help to securely store, retrieve and organise the data for various entities.
There are several advantages of using a database vs storing information manually and in spreadsheet software like Excel. This article focuses on some of the main advantages of database development and solutions.
Master record storage
Using a database solution is like having an electronic version of a master record room which is accessible 24x7x365. All information about various aspects of business such as sales, purchases, customers, stock etc. are stored in this highly organised, electronic room for instant access retrieval.
Having all business data stored in bespoke database applications also provides the flexibility to feed other software applications and business processes which can help to reduce costs and by elimination manual data validation and retrieval.
Security
Just like controlling access to a master record room via lock and key, having a database application allows the business to exercise access control at a granular level. Instead of giving someone a key to the entire room full of information, a database solution allows the business to divide the information at the lowest granular level and then exercise control over who can add, edit, view and delete which parts for the same.
Also, having the data stored in an electronic format allows it to be encrypted, a must if the business is storing personal or commercially confidential information.
Linking data
Having a database application also allows the business to link data stored with other business entities. For example, linking sales data with marketing will allow the management to analyse if the investment in marketing activities are resulting in an increase in revenue. Also, after a significance amount of time, it is also possible to view trends and analysis over a period of time to see a particular business function, department, an employee is performing as expected of if any interventions are required.
This is only possible when data is stored in a database application as correlating and analysis data stored in disparate/manual systems will make this a near impossible task.
Bespoke database
A bespoke database is a database that is designed specifically for a business for their particular requirements and preferences. Developing a bespoke database is generally undertaken, while developing a bespoke software application. Instead of relying on file-based storage, a bespoke software can make full use of the flexibility provided by a bespoke database. Generally, all bespoke software projects make use of bespoke database using popular database software such as Oracle, SQL Server, MYSQL, etc.
Schnell Solutions Limited is a reputed and award-winning database development company in the UK. Right from developing simple database applications to full-blown bespoke database solutions that support ERPs, CRMs, CMS, etc. we have plenty of experience and would love to share our success stories with you.